Want to build a non-stop selling machine?
Brand New Video Series on
How To Automate Your Email Marketing 
Sunday, October 1, 2023
Dear Friend,
If there's one thing that MailChimp™ excels at, it's marketing automation.
It's like a second brain for your business that, when put to good use, helps you find and connect with your audience.
Just a bit of set-up on your part, and your MailChimp account keeps selling more stuff to them NON-STOP.
That means more money for your business.

Without a doubt, MailChimp sends better emails and gets them to inbox better than any other mailing service provider online.
As a matter of fact, it has become the #1 choice for many big companies all around the world.
But MailChimp isn't just a mailing service provider. It's more than that.
It's feature-rich interface provides you the ability to automate the selling process for your online business.
Hidden Features Not Used By Many
Over the past few years, MailChimp made major improvements to their platform that many people are'nt even aware of.
These "hidden" features are not used by many, yet they are so powerful.
If you can harness its full potential, you can bring your business to the next level.
Automate. Sell More. Earn More.

Complete Marketing Automation. Focus on other areas of your business and leave the marketing to MailChimp.
Send Better Emails. Awesome campaign templates and most of all stellar inboxing rate.
Put Your Data To Work. Understand how your marketing affects your bottom line.
Advertising Channels. Integrate with Facebook, Instagram and Google.
Reporting. See how you're doing and keep improving all the time.
And the list goes on and on!
MailChimp is a one-of-it's-kind marketing automation service provider that takes your business to the next level and that's why I'm offering this unique over-the-shoulder video series to get you started very quickly with it.
Introducing
Automate Your Marketing Using MailChimp's Feature-Rich Platform
There's nothing like this video series.
Watch and see how to get started and how to automate your marketing with MailChimp.
You'll hear my best tips for using this amazing platform. You get to see everything. 
There's no guess work.
All you need is just a short hour of your time to learn everything and you'd be ready to get started with it instantly.
Here's What You'll Learn in This Video Training:
What MailChimp is all about and which plan is best for you
Configure your account and settings like a reputable business
Automate your emails whenever someone joins your list
How to import and export your contact list
How to send out your first newsletter
Use forms and how to integrate them with your website
Schedule emails for specific times and dates
and much more!
How Much for All of This?
Many people who try to figure things out on their own end up wasting a lot of time. They get frustrated and end up with nothing.
They spin their wheels, follow bad advice, and just don't get the right road map to success.
This video series prevents that from happening to you…
When you invest in this training today, you watch … and replicate it.
It's THAT simple.
And without wasting too much of your time, I'm making this offer so good that you simply cannot miss this.
Today, you can get the Chimp Champion 20-video training series at the highly-discounted, one-time investment of just $37 $17.00.
That's it. You get everything I promise above.
To get instant access, all you have to do is click the button below…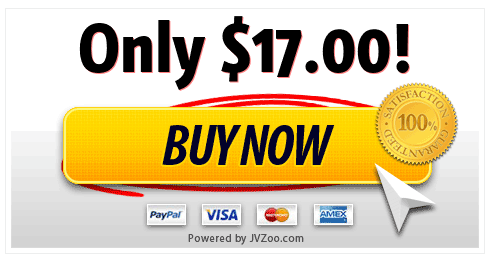 There's No Risk!
I'm so confident that you'll be pleased with your purchase that I'm going to offer you a full 30 Days Money Back Guarantee on this offer.
Try it RISK-FREE.
If you aren't satisfied with your purchase for ANY reason at all, just get in touch with me within 30 days from the time of the purchase and I'll immediately give you a 100% refund.
No questions asked!
Click The Button Below Now To Get
Instant Access To This 20-Video Training!
I look forward to helping you get started today. The best tips and tricks are inside.
So with that said, I wish you a lot of success ahead.
Questions? Contact me at support@epubempire.net
Barbara O'Toole
P.S.: Your purchase is 100% secured. There's absolutely no risk. Order with confidence. Click the button below to get instant access: